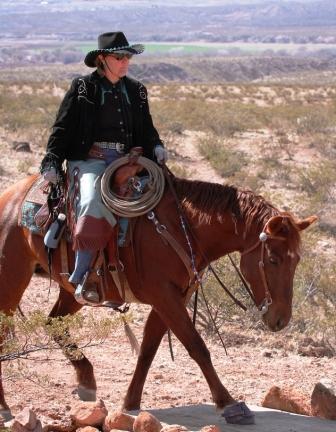 Traveling with Horses Takes Practice, Planning


Including equines in a summer excursion requires a bit more planning than just heading off with the family; you need to prepare your horse, your trailer, and yourself.
There are two aspects to getting your horses ready: their health and their fitness level. Before traveling, you will want to contact your destination about any requirements, as these differ by state as well as by horse facility. Then schedule a visit with your vet to make sure your horse is current on vaccinations and has any required tests. You don't want to be 1,300 miles into a trip to find out at the Florida agriculture check that your horses lack the Equine Piroplasmosis test needed to get in.
At a minimum, you will want to have a current negative Coggins test, for the virus equine infectious anemia (EIA ). These USDA tests are good for one year. The Livestock Board would also like all horse owners to have a brand inspection and get 1-H (hauling tags) for all of their horses. The inspection is a one-time minimal expense and is your proof of horse ownership.
Your horse may be out of shape after a winter off. We have seen plenty of horses and riders at summer camps where both are sore and miserable because they went from riding an hour a month to several hours every day. Start riding regularly, as this will help you both get back into shape and in tune with each other. Also be sure to schedule your farrier, so your horse is newly trimmed or shod before your trip.
Get your horses used to loading in the trailer again. You don't want to be ready to leave in predawn darkness and have your horse refuse to get in. We suggest starting by having your horse just get in the trailer and stand relaxed, and then taking some short trips. This also provides an opportunity to check out your trailer.
After having to change a flat tire along I-25 outside of Denver with four horses in the trailer, my husband now readies my trailer before trips. He makes sure the wheels and tires are in balance and properly inflated, the bearings don't need maintenance, and the lights and electric brake are working.
Traveling with horses, you cannot just spontaneously stop for the night. Plan your routes so you have overnight stops at campgrounds or horse motels. All of the places we have found at horsemotel.com have been acceptable; some—like Cruse Acres in Wichita Falls, Texas—have great service for long-distance travelers.
When we began taking horse vacations, we thought three to four hours was a long time in the trailer for the horses. After regularly hauling to Florida, we now believe a long trip is three to four days. If you have not hauled a long distance, you may think you need to stop to feed, water, or exercise your horses. While it is best to limit your travel to 500 to 600 miles per day, or 10 to 12 hours, you don't need to take your horses out during that time. The rocking of the trailer will put most horses in a trance where they don't want to eat or drink. It is easier for them to stay relaxed in the trailer until you reach your overnight destination. If the weather is hot, offer them water, but don't be surprised if they refuse to drink.
Remember to pack some first-aid supplies. Since horses don't drink much when traveling, we like to give them a probiotic for several days before the trip and then throughout the trip. We also carry molasses to make water more palatable when we stop. We always carry Banamine for colic and phenylbutazone ("bute") for other ailments like soreness.
Begin planning now where you and your equine family are going to go for fun and adventure this summer. We are looking at finding cooler weather and exploring new territory in Colorado and the Gila.
Happy Trails!
Corrales resident Kathryn Sikorski regularly competes in American Competitive Trail Horse Association (ACTHA) events. She and husband Mike, who operates Horse Helpers and Consultants, have traveled with their horses to study with the Parellis, Ray Hunt, Buck Brannaman, and Tom Curtin.