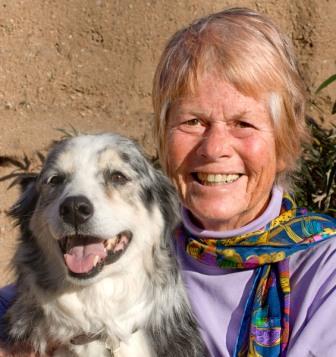 The King of Hard Knocks
Every life saved is a rewarding experience for the rescuer—but some are especially so. In this column, Mitzi Hobson, who rescues Boston terriers, shares one of her most rewarding "happy tails." Elvis' story shows what a profound experience fostering a dog can be for the family willing to try it.

Elvis' Story
Elvis was a big boy when we first met. At 39 pounds, he resembled a Boxer with very traditional Boston Terrier markings, making him one handsome guy. His owner met me at the Wal-Mart parking lot with his bed and his toys. It was obvious his family cared deeply about him, but financial difficulties had made it impossible to take care of him.

Elvis was on borrowed time by the time we got to him. Most obvious, his left eye was hanging out of the socket, the result of an untreated BB gun accident in 2009. He also tested positive for heartworm, since the preventative is expensive. He was infested with hookworm, had a severe skin rash, and a tooth infection. But none of these maladies came close to stopping Elvis from entertaining everyone at the vet clinic with his repertoire of tricks, which ended with a high-five.
Melissa and Nick Davis and their daughter Phoebe volunteered to foster Elvis as he underwent treatment. The other pets at the Davis home became his newfound pack: Matilda, a Great Dane; Serendipity, an elderly mastiff; and Iggie (Igor), the Sphynx cat.

The vets at Town and Country Animal Clinic determined that Elvis' eye needed to be removed. Because the heartworm complicated his surgery, veterinary ophthalmologist Nancy McLean was brought in to operate. Healing from this procedure was prolonged by the development of a cyst that had to be cleared before heartworm treatment could begin.

The treatment for heartworm requires two injections a month apart, with confinement to a crate between injections. All the while, Matilda the Great Dane would keep Elvis company by sitting near his crate through the day. Elvis spends his time now sleeping or chewing his marrow bone while he waits for his second injection. If all goes according to plan, he will be enjoying 2012 heartworm-free!

From day one Elvis made it clear that he loves people, animals, and life in general. Being part of a family is as good as it gets for him, and is surpassed only by riding in the car. Everyone who has watched him go through the healing journey has marveled at how goodnatured and upbeat Elvis is. He has met each vet appointment, each procedure, and every dose of medicine with a "bring it on" attitude. Combine this disposition with the compassion and determination shown by the Davis family, and you have an unforgettable rescue.

"Patience and consistency are needed, working with a dog like Elvis," says Melissa. "It is like having a child in the home—you have to remember each medication at various times through the day, no matter how busy your day is." She encourages others to give fostering a try. "Rescue dogs are priceless treasures just waiting to give you the experience of your life." Daughter Phoebe talks of being a vet, and along with her Girl Scout Troop enjoys raising funds to help dogs like Elvis.

These days, you will find Elvis waiting at the door for Nick's arrival home, or sitting around the fire with his family. Yes, through their time spent together, the Davis family decided to adopt Elvis permanently.

Photographer Joyce Fay founded Bro & Tracy Animal Welfare in 2000, a nonprofit organization dedicated to helping individual animals find the right homes. The intention of this column is to share some of those stories.