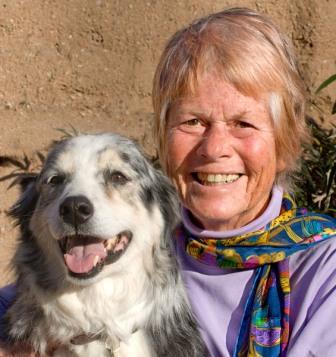 CARMA'S STORY
When I was a very small child, I put a grasshopper in a jar with some dollhouse furniture so it would be comfortable. I put holes in the lid and smiled at what I thought was a job well done. When I showed my father, he told me in a very quiet voice that every animal had an angel inside of it, and that people needed to take care of all the animals, no matter how small. So I let the grasshopper out of the jar.
That quiet moment with my father turned out to be a defining moment in my life. And while I didn't have my father for very long, his view of the sacredness of life has stayed with me all these years.
Throughout my life, I have been surrounded by animals. They have provided the peace I needed and have grounded me through some of my most difficult times. I have rejoiced in their presence and cried at their loss. And always they have found me when I most needed a friend.
So, too, CARMA has been there when they most needed a friend. One of the first was Grace, who was rescued with eight puppies outside the Albertson's of her puppies were safely inside. We found out that Grace's body was peppered with pellets from a pellet gun, and yet, through it all, she watched over her babies until she and they were adopted.
Charcoal was a 6-month-old puppy whose jaw was so tight she could barely eat. In her short life she had been shot in the face, but because the external injury had healed, no one knew she had a fractured jaw. A specialist in Santa Fe performed surgery to repair the jaw and to remove an eye that had been destroyed when the bullet changed course. She completed physical therapy, was finally spayed, and went to live in Pecos and Santa Fe, where she is much loved.
At the end of 2010, two heelers were dumped and found wandering at the Corrales Recreation Center: Ima, who had been intentionally blinded, and her "seeing eye" daughter, Sage. Ima gave birth to two puppies soon after she was impounded, but only one survived. A series of fosters stepped up to help, and the puppy Po was adopted and lives in Corrales.
Ima and Sage proved more of a challenge, since we were determined to keep them together. Running out of options and foster placements, and with a guarantee of no-kill, they were sent to a shelter in Montana that was recommended for its care. The girls were adopted together and are living happily on a beautiful ranch with people who dearly love them.
Today we are struggling to find a home for Jade, who also was dumped in Corrales. She is going blind and can only see shadows. Even so, she loves to run and is very people-oriented. She is an amazing example of how intelligence and the remaining senses can enable an animal to survive and thrive. We are desperate to find a home or foster for her. She has so much to offer—she just needs a chance.
All of these and many more animals have seen the worst of people: abandoned, neglected, injured, treated like furniture to be dumped when it is no longer convenient. In spite of this, they have been my teachers and mentors. They have shown patience and forbearance while suffering unimaginable treatment. They remain hopeful and trusting when we humans would have given up. They have shown grace and forgiveness where none should have been given. And they have taught me that my father was right—they do have angels inside.
If you can help with Jade, or the many other cats and dogs in our care, please contact me at 321-6275.